Add curb appeal with our exterior remodeling!
Sale Ending Soon 12-01-2023
Special Offer! Learn more!
"Home Renewal Pro is the absolute best. I had my house inspected for refinance and they unfortunately found that my roof was in bad shape. I definitely didn't want to wait to get the problem fixed because I was worried about the possibility of something happening. I got a few quotes but chose Home Renewal Pro because they were very affordable and very clear about the process. They got to work the same week that I called and their crew was wonderful. They were respectful, polite, and their work is amazing. My new roof looks beautiful and I really appreciate them taking on the job so quickly to avoid any accidents. Thank you."
"I can't tell you how many companies I considered but Home Renewal Pro was the perfect company for the job. I had them do both a kitchen and bathroom remodel on our new home. We got several quotes but when this company came out they were very straightforward, organized, and their prices were excellent. We had them start the job right away and boy did they work hard. They were so diligent in making sure that we revived the best results possible. Their craftsmanship is just stunning and their attention to detail made all the difference. I can't believe how stunning the work turned out. Both rooms are exactly what we wanted. If you are looking for a great remodeling company Home Renewal Pro has my highest recommendation."
"There is so much to like about Home Renewal Pro. We hired them for a bathroom remodel and everyting went perfectly. They are so well organized. Due to other work that we were getting done on our home it was really important that the bathroom remodel was done on schedule and they made sure to make that happen for us. The project wasn't just done on time it was done right. They made sure that we had everything we wanted. The work they did is just beautiful. I wanted to say thank you for making our first time using a contractor such a positive experience."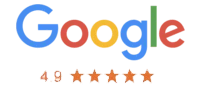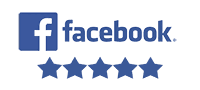 Your Exterior Contractor for Los Angeles
Planning to improve your property in Los Angeles with help from an exceptional exteriors contractor? Our team of experts are all set to serve you! At our company, we work for our customer satisfaction first and foremost. Our craftsmen will rapidly and promptly complete your Los Angeles exterior remodeling project, with wide-open communication throughout the process.
We provide the following exterior remodeling services:
Roofing & Roof Installation
Residential Solar & Solar Panels
Paving
Decks & Fencing
Painting Services
Outdoor Remodeling
Affordable Exterior Remodeling
When you call, don't be worried over the expenses for our exterior remodeler services. We work with you to write you an exterior remodeling project plan that suits your end goal and your finances. When you partner with Home Renewal Pros our service is high quality and affordable. Plus, we have on hand many great financing options!
Are you ready to get started? Here is a short sampling of the home improvement projects we available in Los Angeles.
Roofers in Los Angeles
No matter if you are on the lookout for roofing repair or a well rated replacement roof, our local roofers are available to help. You can trust the roofing crew at Home Renewal Pros to build your project punctually and below budget.
See more of our Los Angeles roof replacement and roofing repair services.
Solar Panel Installers in Los Angeles
Our team at Home Renewal Pros is the highest quality solar panel installer in Los Angeles.
Learn more about our premium Los Angeles solar panel installation services!
Best Fence Installer in Los Angeles
No matter if you are hunting for wood fencing, chain link fences, or a indestructable PVC fencing, our group of fences installation experts are ready to serve you! You are going to enjoy our competitive prices for fence installation and fence setup services, including the outstanding hardiness of our fence installation craftsmanship.
See more of our Los Angeles fence installation products and.
Other Remodeling Services
Serving Greater Los Angeles
Sale Ends Soon 12-01-2023
Interior & Exterior Remodeling Services!