Sale Ending Soon
20% OFF Remodel
Greater SOCAL REmodeling
★★★★★ 5/5
"Home Renewal Pro is the absolute best. I had my house inspected for refinance and they unfortunately found that my roof was in bad shape. I definitely didn't want to wait to get the problem fixed because I was worried about the possibility of something happening. I got a few quotes but chose Home Renewal Pro because they were very affordable and very clear about the process. They got to work the same week that I called and their crew was wonderful. They were respectful, polite, and their work is amazing. My new roof looks beautiful and I really appreciate them taking on the job so quickly to avoid any accidents. Thank you."
Kevin R. ★★★★★
"I can't tell you how many companies I considered but Home Renewal Pro was the perfect company for the job. I had them do both a kitchen and bathroom remodel on our new home. We got several quotes but when this company came out they were very straightforward, organized, and their prices were excellent. We had them start the job right away and boy did they work hard. They were so diligent in making sure that we revived the best results possible. Their craftsmanship is just stunning and their attention to detail made all the difference. I can't believe how stunning the work turned out. Both rooms are exactly what we wanted. If you are looking for a great remodeling company Home Renewal Pro has my highest recommendation."
Sylvia M. ★★★★★
"There is so much to like about Home Renewal Pro. We hired them for a bathroom remodel and everyting went perfectly. They are so well organized. Due to other work that we were getting done on our home it was really important that the bathroom remodel was done on schedule and they made sure to make that happen for us. The project wasn't just done on time it was done right. They made sure that we had everything we wanted. The work they did is just beautiful. I wanted to say thank you for making our first time using a contractor such a positive experience."
Donald S. ★★★★★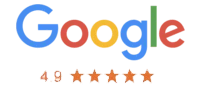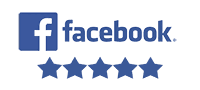 Home »
About Us
We think you deserve the finest when it comes to your home improvement project, therefore we use high-quality, long-lasting products in our remodeling products and construction process to ensure long-lasting beauty. We are pleased with the industry awards that our products have garnered. Our staff is so confident in our products that they are ready to back it up with a limited warranty!
Other Remodeling Services
Serving Greater Los Angeles
GET FREE QUOTE!
Sale Ends Soon [kmk-sales-end]
20% OFF Remodel
Interior & Exterior Remodeling Services!